As part of the party to welcome Felicia on board. We went all out to plan her 49th monthsary date for her. Outfit, hair, dinner and shoes for her loverboy too
Our Dear Damsels deserve the very best.
Her Outfit: DIDD Old English Lace Dress
"This Valentine's, we take a softer, more romantic turn. Classic and understated, We love this chic contrasting two-tone lace and full circle skirt dress combination. Team this pretty piece with nude pumps and gold jewelry for a stylish valentine's date with your sweetheart and re kindle feeling of first love again. "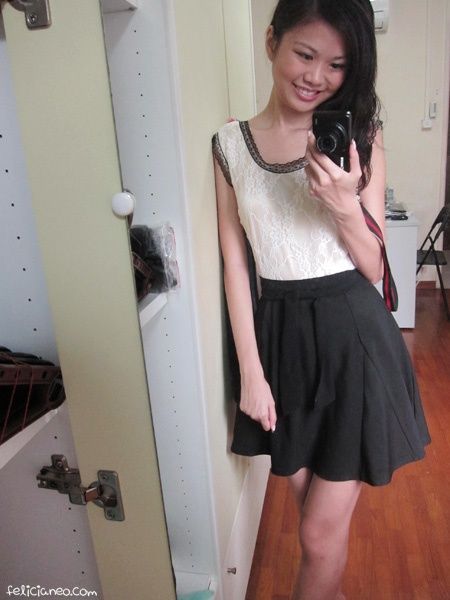 Fel & T's hair was done by the good people at  WHITEHOUSE (by Just10 Group). Stay tuned for her review on their services !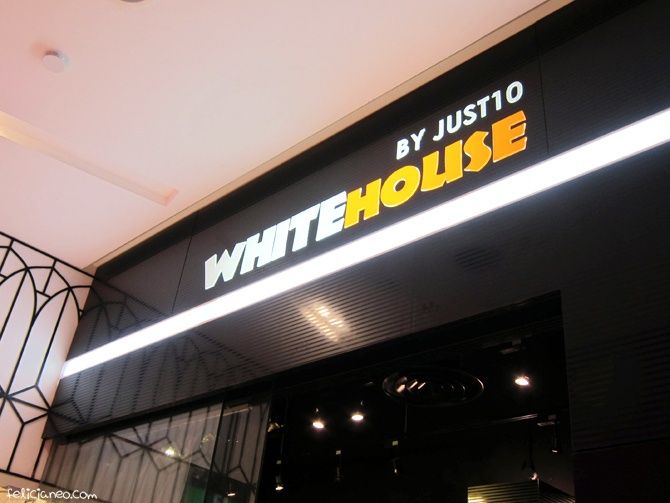 And Dinner was sponsored by the good ol'  Buttercake N Cream. Their warm chocolate pudding is one of my favourites.  I remember telling Fel repeatedly that she HAD to try it cos its just so good ! BnC is one of those rare dinner spots where you can safely order anything and be satisfied without burning a hole in your pocket.
& here's our lil damsel looking all stunning in the Old English Lace Dress <3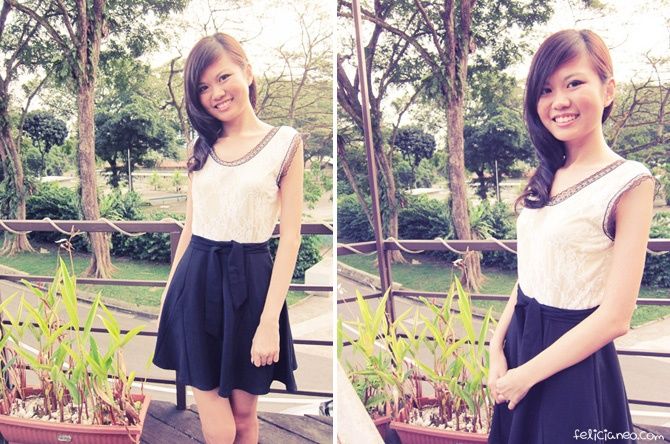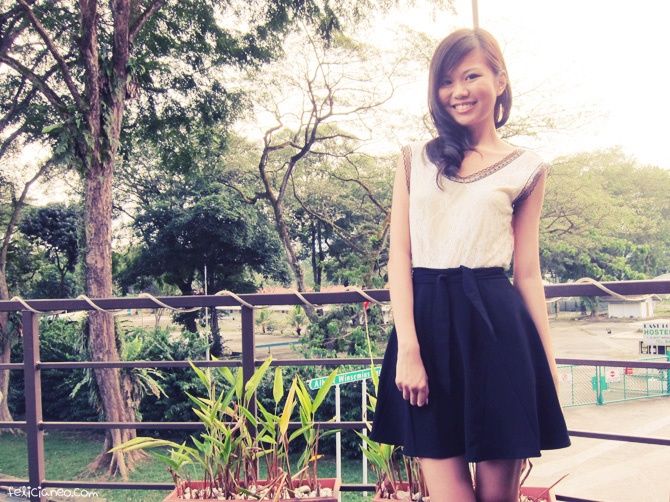 We hope you had a wonderful Anniversary our lil Damsel !  It is a pleasure to have you on our team.
Read Felicia's Full Post about her 49th Monthsary + Early Vday date!